Here's what our customers are saying: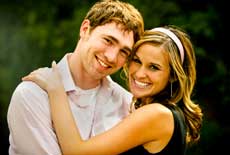 Poshe' Salon is in the business of helping people look and feel their best. It's probably not too surprising that dozens of clients over the years have enjoyed their visits to our salon and have been thankful to receive outstanding salon services for hair, nails, spa, waxing and more. Here's what a few of our satisfied customers have recently said:
"I moved from New York almost 3 years ago, the first 6 months I kept looking for a hairdresser can cut and understand clearly what I want. One day my sister in law came home with a new hair cut, it spot me right away because it looked totally different with what she used to have. The next day I made a trip and choose LILY. What I want for my hair is very simple: Pretty short in the back and long in the front with a slick angle and I never have it till that day . Thanks LILY ! Thanks God! Thanks Portland! Bravo POSHE SALON – The only one can compare with what I used to have in New York"
"JULIE is probably the most talented hair dresser I have ever met. She is a real treasure to this area. It is very hard to find someone that is talented and up to date in her skills in the hair industry. Julie is all of these things and more. I recently saw her for a cut and color. She did an excellent job and I actually left the salon feeling great! She took her time and got it just right. Thank you Julie"
"Owners of this beautiful salon care about the health of their customers and employees. The salon has installed powerful Air Cleaner that cleans the air. They were always accommodating with my busy schedules. I had very pleasant experience with 3 different nail techs/artists and all of them provided excellent nail care services. LILY LE is an excellent hair stylist. I enjoyed every visit with their professionalism and superior customer services"
I was referred here by a co-worker and since have referred friends and family. Everyone I know goes to TONY,he is great. I see the others while I am there and everyone there seems to do a great job and I think they get a lot of return business. I wanted to just let everyone out there if you are looking for a new place go here. The price is great too! One time I wanted a really hard color and Tony worked overtime to get me exactly what I wanted.
"I got to say the fact that this Poshe Salon fortunately owns quite a few of best talented hair stylists, and nail techs in Hillsboro!"
"I get my waxing done by MAN SAETERN and she also does manicure and pedicures for me. MAN is always friendly and professional.It is difficult for me to find someone who knows how to wax my Asian eye brows. my hair grows differently and MAN has perfected waxing and trimming them. MAN is fast and efficient.

I am not always sure how i want my eye brows done but i always trust man and she does them perfectly for me ! also when she does manicure and pedicures she does a perfect job ! my nails are always beautiful and last for a long time. I would definitely recommend MAN to any one who wants quality services done. i promise you she will not disappoint!"